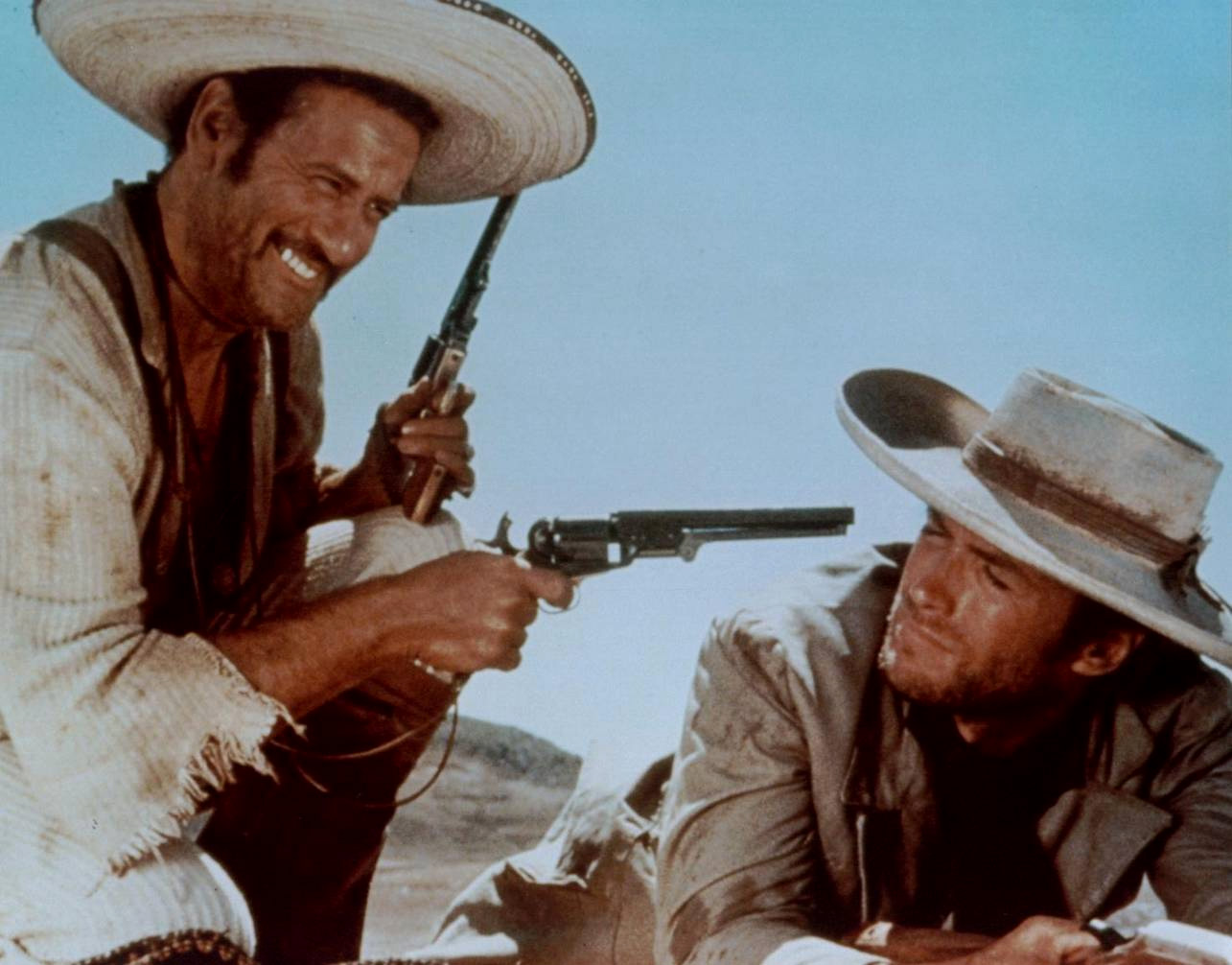 MYTHICAL
There are some people that don't see the appeal of Westerns…(cough! cough!)…mostly women…(cough!) There are some that think them to be boring art pieces where nothing ever happens….(cough! cough!)…women mostly…(cough!)…studies show it…(cough! cough!) And that is…(ahem)…okay. On paper its just movies about cowpunchers or farmers during post Civil War America living their lives. But Westerns, to me, are American fairy tales. You know the girly ones with the knight rescuing the damsel in the tower from the two headed dragon. Those stories are European based and don't hold the same relatable appeal. (Not that many castles in the states) Cowboys are our knights in shining armor. But their armor is a little less shining. They rescue damsels. But there had better be a payday involved. They deal with the occasional monster. But its usually either a corrupt sheriff or a gang of bandits.
Grandfather of the Western, Sergio Leone, understood this concept and thrived in bringing those tales to the big screen. From Fist Full Of Dollars to Once Upon A Time In The West. He saw the American frontier as a place to take regular cowboys and make them into MYTHICAL heroes or antiheroes as the case may be. The Good The Bad And The Ugly was perhaps the best one of his films that personified that concept. And to be in on it gag. You have a hero with no name that all but winks at the camera before a gun fight. A villain that, for as evil as he is, still has a code. And a lovable scoundrel you shouldn't be rooting for but do anyway.(There wouldn't be a Jack Sparrow without a Tuco to pave the way)
You ever wonder which character began the worship of Clint Eastwood? You want to see where the term 'Mexican Standoff' comes from? You want to watch….SPOILER ALERT…probably the best prequel ever made? You remember that awesome opening scene in Inglourious Basterds? You want to see where Tarantino got the idea from? You want to hear one of the greatest movie scores of all time? It is all in The Good The Bad And The Ugly. If you want to show someone who doesn't like Westerns a film that might sway their opinion…THIS is the movie. Watch it….then tell me I'm wrong.