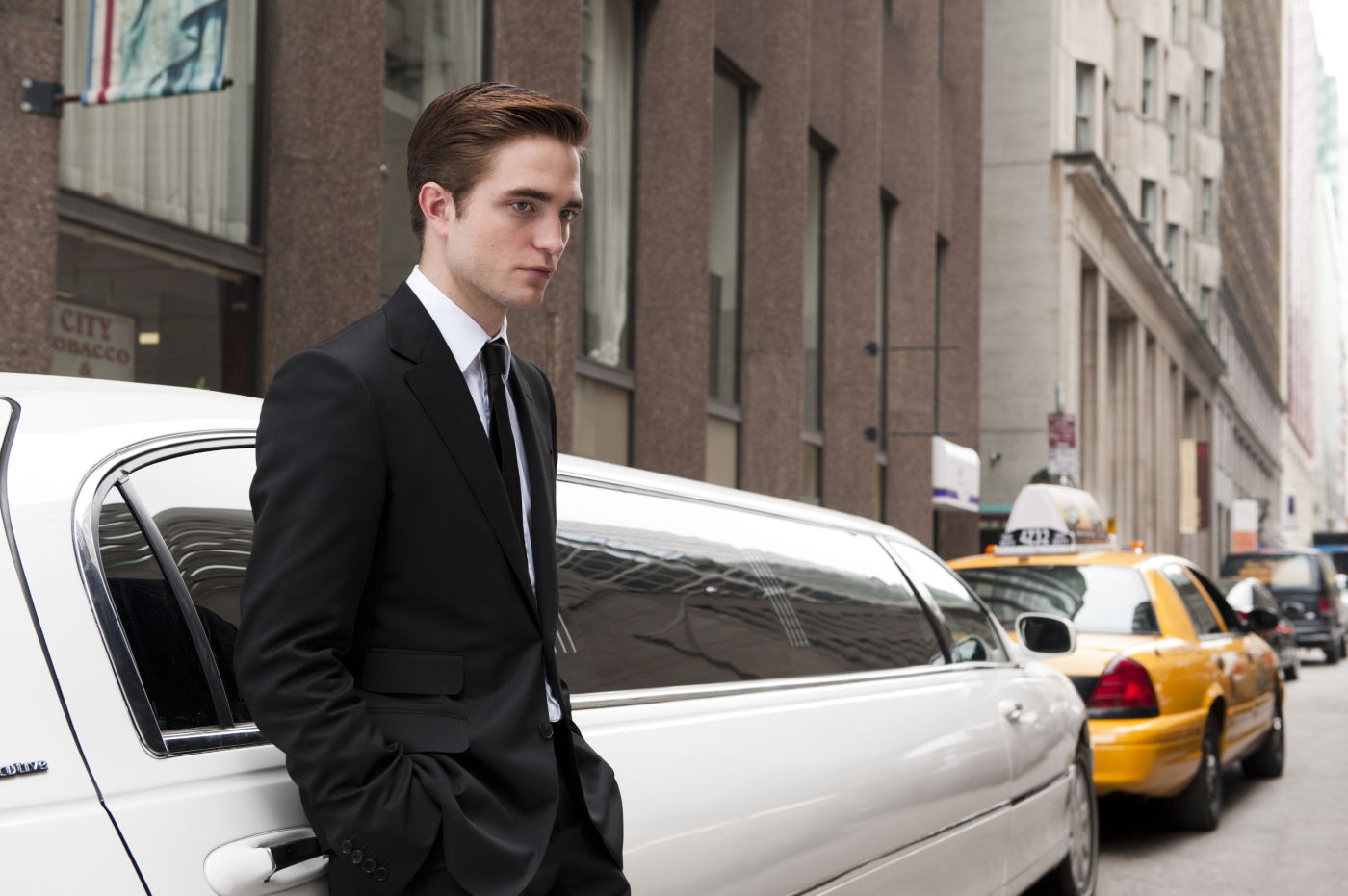 TOUGH
Cosmopolis is TOUGH to get through. Cosmopolis is TOUGH to understand. Cosmopolis is TOUGH to review. But ultimately, Cosmopolis is TOUGH to dismiss. The story of a twenty something billionaire asset manager journeying into the city in search of a haircut presents itself as anything but that. This is something that did not bother me initially. At first glance, I thought Cosmopolis would be this generation's American Psycho. A controversial film that seems to be about one thing, but actually touches on deeper and unexpected subject matter. However, where American Psycho veils its messages to allow them to spring naturally into the viewer's minds, Cosmopolis beats you over the head with it. This does not necessarily make Cosmopolis a bad film. It is just doing it's own thing and doesn't give a damn if people have a TOUGH time getting it.
Here is a drinking game you can play. Take a shot whenever someone in this film answers a question or makes a statement in a drawn out pseudo intellectual/overly metaphorical response. You'll be passed out drunk before your popcorn is done popping. No one talks to each other the way people do in this film. That criticism should fall mostly on the novel Cosmopolis is based on. A 224 page maniphesto-like tale by Dan DeLillo that must have been an extremely TOUGH enterprise to translate to film.
At the center of this world is Twilight heartthrob Robert Pattinson. If I haven't stated it before, my opinion on all things Twilight has been…ahem…less than kind. However, for some reason I always thought that Pattinson was the only one of the three leads that could rise up as a true actor if given the right vehicle. Now, the right vehicle to prove one's acting ability, more often than not, is the risky vehicle. So, kudos should go to Pattinson for taking on a role that all but eliminates his huge built in fan base. Lets be honest. The concepts of a piggy bank would probably be lost on the Teen Beat crowd. Let alone, a film that rambles on incessantly about leveraging exchange rates of the yuan, funny ideas for new monetary units and stock depreciation for two hours. Suffice to say, Pattinson is actually pretty good here. So good that director David Cronenberg has cast him again in his next film. The role of Eric Packer could have easily gone to Leo. However, we would still see some warmth behind those eyes no matter how cold he'd play it. Pattinson, on the other hand, can do cold. His New York accented stoic delivery is perfect for Eric Packer, just as Bale's almost infomercial style manner of speaking was perfect for Patrick Bateman. In both cases, you don't know what either character will say or do next.
I've grown to appreciate David Cronenberg. His always peculiar framing. His "don't look away" tension building long takes. But more famously, his knack for inserting into rather normal scenes amazingly visceral moments of sex and/or violence, then moving on as though nothing has happened. It worked well in The Fly and History of Violence and Eastern Promises. However, it feels somewhat out of place here. But everything feels out of place in Cosmopolis. There is this feeling throughout that something is off. If the argument is that this is on purpose, then mission accomplished. But it still lends to the point that the film isn't an easy sit.
Some critics have labeled Cosmopolis as pretentious. And it may very well be. Though, I get the feeling that five or six years from now, it will become a cult success just like American Psycho did. Put on a suit…get a haircut…watch it…then tell me I'm wrong.