Batman: Quintessential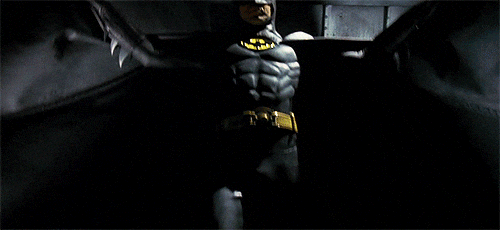 1989/126mins/Action
There are only a couple films that I can pick from that have influenced me at a very young age. Back to Future is one and the other is today's review.
Batman is pretty much a perfect film even though its a film plagued with errors.
Vicki Vale entering the Batcave. (Say What?! Thanks Alfred)
Batman killing the Joker. (Wait… Batman just killed the Joker?)
The Joker killing Martha and Thomas Wayne. (Wait what?)
Batman creating the Joker. (Ugh you made me first)
Batman being a mass murder. (I think Batman kills more than the Joker)
These are big issues, yet Batman continues to be the best Batman film to have ever been made. How is that possible?
Because Batman 89 has everything to make a summer blockbuster and everything to make a staple of a film for a young boy's mind.
Lets start with the cast
The cast is absolutely perfect. Of course at the time everyone had issues with it, but overtime the film holds up with help from its characters and actors. Michael Keaton is Batman! He will always be a favorite for us 80's and 90's kids. When I first met Neal he asked me about who I thought was the best Batman. I said Bale comes close but hands down I have to say Keaton. Keaton brought Batman from a joke to a icon. I am a big fan of the comedy of 66's Batman but it will always piss me off. Batman was not that, he is what Keaton showed us. Keaton's ability to pull off Batman and Bruce is something we really haven't had since. Bale again is the only one that comes close, but falls short with that voice. Keaton got it. Keaton went to that dark place in his voice and for that he will always be the Batman/Bruce of the big screen.
Jack Nicholson as the Joker is hands-down one of the greatest castings in film history. He as a actor that took that role and stole each scene he was in. Vicki Vale played by Kim Basinger has always been my favorite Batman love interest since maybe Andrea Beaumont. No female since has been able to pull off her part. The cast is a classic and I hope we get another Batman film with a fantastic cast like this in the future.
The story is a simple telling of the origin while using flashbacks. It's very well written, and the structure is fantastic. I'm amazed what Sam Hamm did with this script. I'm more amazed Sam Hamm didn't become a well known writer. Right now Hamm's IMDB page shows 9 credits. How is that possible? He really did a great job with this film. When Batman Returns came around he kind of was given the shaft. He gets credit for story but if you ever get a chance to read his script you'll find a good read. In fact I really wish they went more with his then Daniel Waters.
That score and soundtrack, WOW!
Danny Elfman! Elfman created the greatest theme ever! Sure Superman has a good one, Star Wars is cool but Batman! Come on its amazing and why the hell did we not bring it back. Elfman created a score that just fits perfectly. It's dark and beautiful. Yet it's very strange and exciting. I want to feel this again in the theater and I hope we get this theme back, come on Zimmer DO IT! I double dare you! Now Prince created a period of time that will forever be playing in my ears. I listen to this soundtrack almost every week. The film gets watch almost every week too, yep I'm not joking. Happy or angry I will queue up that soundtrack and play the hell out of it.
Art direction is incredible. Something you will never see anywhere else. When I look at that set I think to myself this is a once in a lifetime experience. That suit is my favorite version ever to be done. Zack Snyder is coming close, still we haven't seen it in color yet, but you can never go wrong with full black and that yellow belt and logo.
Tim Burton pulled off one of the greatest feats in film history. He was a kid at the time. A kid with the most expensive film riding on his back and he pulled it off. I don't think he really tries anymore, which sadness me. His early work is far superior and is something I dearly miss. But what Burton gave me makes up completely for his recent films. He gave me a childhood, which I reminisce about once and awhile. Batman was and is everything to me. Without this film, things could be different. I might of not of been that little boy with the black towel attached with those clothes pins running. And for that I can only think of a simpler time and say thanks for the great film.
Happy 25th Birthday!
Oh and…
I'm Batman!