We here at Simplistic Reviews are honored and happy to be apart of the Top 10 Superhero Films Blog Relay…mainly because we have this same conversation amongst ourselves nearly twice a day. The rules are simple….well actually they aren't. They're a bit more complicated and elaborate than our feeble minds are use to. However it is all in an effort to make a rock solid, no doubt about it, objective/subjective list. Here are the rules:
1. The list of movies will be passed to another blogger who will post their list within a week.
2. The blogger will take their list, remove 3 movies – with explanations, and replace with 3 new movies – with explanations.
3. If a movie lasts five rounds without being removed, it is locked into place.
4. If a movie is removed three different times, it is locked out and can no longer be chosen by someone else.
5. Once four movies are locked into place, bloggers will replace 2 movies.
6. Once eight movies are locked into place, bloggers will replace 1 movie.
7. Once all ten movies are locked into place, the relay will be complete.
Confused yet? Good. Let me explain…no…there is too much. Let me sum up.

Bubbawheat from Flights, Tights & Movie Nights began with a list of The Avengers, Batman Returns, The Dark Knight, Hellboy 2, The Incredibles, Iron Man, Spider-Man 2, Superman, X-Men,Unbreakable, Batman: Under the Red Hood & Blade 2.

Andrew from A Fistful of Films rearranged things by removing Batman: Under the Red Hood, X-Men and Hellboy 2 and adding Chronicle, Mystery Men and The Rocketeer.

Ruth from FlixChatter yanked Blade 2, Chronicle and Mystery Men, and replaced them with Batman Begins, X-Men 2 and Captain America: The Winter Soldier.

Terrence from The Focused Filmographer pulled out The Incredibles, Batman Returns and X-Men 2, before adding Batman: Mask of the Phantasm, V For Vendetta and Guardians of the Galaxy.

Jay from Life Vs Film dropped Captain America: The Winter Soldier, Superman, and Batman: Mask Of The Phantasm then put back in Incredibles and X-Men 2 and finally handed the ball over to us. Whew!!!
Our criteria was based primarily on overall quality, difficulty of concept, impact on the genre, and a 10-point must system. That last one was probably a mistake. Lets get started with a few thoughts on the films sticking around this round.
1. The Avengers
(Locked)
The Avengers because…well…duh…it's the f%*king Avengers! This film…hell…that moment above was thought to be just a geek fever dream that was impossible to make, let alone, work as a film. Whedon and company made the impossible…jaw droppingly possible. The Avengers is a manifested representation of our childhood imaginations. What? Too much?
2. The Dark Knight

(Locked)
Chris Nolan took the skeleton of the great crime drama Heat and put Batman and The Joker in it. Are you freakin' kidding me?! As a result, came one of the finest performances we have ever, and maybe, will ever see.
3. Spider-Man 2

(Locked)
Still holds up in our opinion and nails Spidey's world, look, motivations, and characters…which is more than we can say for its two bastard stepchildren The Amazing Spider-Man 1 and 2.
4. Iron Man
(Locked)
The unquestionable birth of a cinematic superhero icon. Close your eyes and try to come up with an actor who could play Tony Stark better than RDJ did in this…NOPE…you're wrong.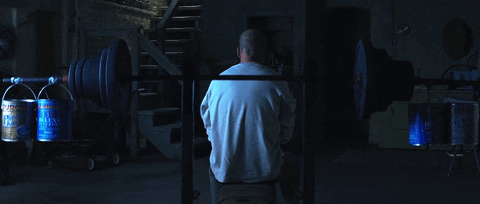 5. Unbreakable
(Locked)
Hey, remember when Shyamalan was good? Hey, remember when Bruce Willis tried? This film explores and breaks down the mythos and archetypes of superheroes and supervillains in a way we've probably never even thought about. IE: It's literally superheroes for dummies. 6. The Incredibles
Not only is this a terrific superhero film, it is one of the best family films centered on family that Pixar has probably done. And it is the closest we are going to get to a good Fantastic Four movie for the foreseeable future.
7. The Guardians Of The Galaxy
A movie that went from low or no expectations to exceedingly high expectations in a matter of one
trailer
…and it still delivered Marvel's riskiest success yet. It felt more like Star Wars than the last 3 Star Wars films. That has to count for something.
8. Watchmen
Matt's Zack Snyder hate is high, but even he cannot deny the awesomeness that is Watchmen. Watchmen was thought to be an unfilmable masterpiece. However, Snyder's efforts here are the closest and truest interpretation of Alan Moore's material we'll ever get to see on the big screen. Don't think so. Read up on what Fox wanted to do with Watchmen when they owned the property. It's scarier than a visit from Rorschach himself.
9. V For Vendetta
Any other time we wouldn't consider V For Vendetta as a top film in the superhero genre, but after the events in Ferguson, MO and how Anonymous and other hacker groups have taken the mask of Guy Fawkes that or our "hero" V wears, and turned it into a symbol, this film carries even more meaning in this turbulent time. V is also another great adaptation of the works of Alan Moore and offered us a look at the future that we actually might not be that far away from. Plus, there's nothing wrong with seeing Natalie Portman in a baby doll dress.
10. The Rocketeer
Usually when there is no pressure and expectations are low, you get something great, case in point The Rocketeer. Before Joe Johnston was able to bring justice back to Captain America: The First Avenger, he brought us another hero that kicked some Nazi ass. Before we had The Shadow and The Phantom, The Rocketeer was the first big stab at creating a superhero from the days of radio serials. From the iconic score of James Horner to the slimy turn of former James Bond, Timothy Dalton, everything works for this film. It still captures the imagination of kids and adults because a guy flying around with a jetpack punching Nazis in the face is absolutely awesome.
Now, the superhero films we decided to substitute in are as follows.

1
1
.
C
a
p
t
a
i
n
A
m
e
r
i
c
a
:
T

he

W

inter

S

oldier
We know this movie has only been out since April, but after watching it multiple times since then, we can't possibly leave it off this list. Captain America: The Winter Soldier is arguably the second best Marvel film ever made. It has a hero whose righteous indignation actually feels real and earned, a black comic relief character that manages to bring charm, dignity and usefulness to a role no one expected anything from, an enjoyable and self-reliant female lead who doesn't fall into any stereotypical or lazy love interest scenario, an actual scary villain that, which has been poetically said before, may be better at killing people than the hero is at protecting them, and has probably some of the best and grittiest action scenes of any film on this list. (Cap' and Winter Soldier street fight fo' life!) It's one of the few Marvel films and superhero films that feel genuinely important to the grand scheme of its own universe while still overcoming the obstacles of an early release date, a jumping of genres, and being directed by people primarily known for comedy.
12. Batman '89
Say what you will about Tim Burton, but there hasn't been a better marketed movie in the past 30 years than 1989's Batman. It was the birth of the "Dark Knight" and made many people forget about the Bill Dozier "Batman" series from the 1960s. Everything is iconic about this film; from the sets by Anton Furst, the score of Danny Elfman, and of course Jack Nicholson's Joker. Batman '89, despite some shortcomings, created something that hadn't been seen before in cinema and gave us a Batman we could all be proud of.
Now, the superhero films we decided to give the chop.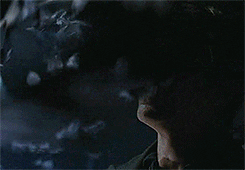 Batman Begins
It's never easy to cut a film that not only made up for the mistakes of the past but put us on course for one of the most iconic film trilogies of all time. It's not that Batman Begins is a bad film. Quite the contrary. However, there is still something uneven in it tone-wise that Nolan got a better handle on in The Dark Knight. Um…and it's hard for us to get past the fact that the weapon created by Wayne Enterprises in Begins (Essentially a dehydration machine) is eerily similar to a weapon used in 1966's Batman film.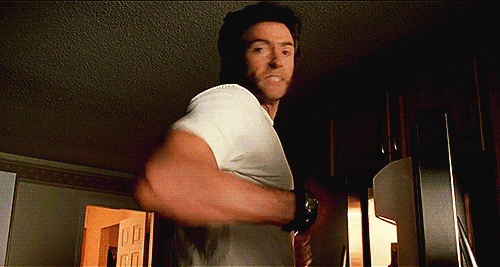 X2: X-Men United
Again, another tough one to remove from the list since X2 was able to fix all of the problems with the first film and add to the X-Men mythology. Even with Hugh Jackman giving his best turn of Wolverine and Brian Cox proving to be one of the X-Men's greatest foes, one film had to go, and X2 is unfortunately the casualty.
In historic Olympic fashion, we are going to hand the baton over to our friends over at Insession Film to make their choices. You have one week. Although, we'd like to think our list is pretty close to perfection so there is no need to change absolutely anything…YOU HEAR THAT JD, BLAKE, and BRENDAN?!? NOT A FINGER!!!!