Horror soundtracks in the 90s were a thing of beauty. With the Grunge Generation arriving, Thrash and Death Metal thriving, and the growing influence of hip hop, it seemed natural for films, specifically ones of the horror persuasion, to focus more and more on original songs created just for the films.
In this multi-part series, of course starting on Halloween, I'll look at songs from some influential horror soundtracks, and a standout song. It's gonna get spooky.
Say what you will about this 1990 sequel, most people hate it. I personally think it has some merit, namely the gore and how fucked up it is overall, and if you're a thrash or death metal fan this soundtrack is pretty top of line.
The Killer Track: Monster Mash by Utter Lunacy
Shamelessly, as the Freddy films wore on, the more I liked them. They got really dumb, and were bookmarked by the original 'A Nightmare on Elm Street' and 'Wes Craven's New Nightmare,' which pretty much ushered in the self-aware series of horror films we would all enjoy from 1996's 'Scream' and beyond. But again, if you're a purveyor of mid-90s rock, this soundtrack is slash-tastic
The Killer Track: Why Was I Born (Freddy's Dead) by Iggy Pop
It was rather difficult to find a way to work in a film from Wes Craven on this list pre-Scream. I just didn't seem like he really wanted to license popular music into his film soundtracks. 'The People Under the Stairs' is still creepy as shit, and while you really only have a film score to enjoy, there was one song…
The Killer Track: Do the Right Thing by Redhead Kingpin and the FBI
Another prime example of a great score without a song to really speak of, but, there is one.
The Killer Track: Love Song For a Vampire by Annie Lennox
If there was ever a mid-90s film soundtrack that matched how awesome it's film counterpart was, 'Demon Knight' is the perfect combo. The lineup of acts from Biohazard to The Melvins is pretty epic, but I had to go hip hop this one.
The Killer Track: 1-800 SUICIDE by Gravediggaz
A film certainly ahead of it's time, that had all the cheese of 'Creepshow' but with a social message that it still worth mentioning and ever so timely. Pure hip hop from top to bottom on this soundtrack, and I also love the fact that DMX samples some of the dialogue on 'It's Dark and Hell is Hot.'
The Killer Track: Tales from the Hood by Domino
'Brainscan' gets lost in the shuffle of horror film history, but it's a pretty dumb and fun film. It has Edward Furlong post-T2 where his career just kind of fizzled out, but the Trickster character is one of those one-off horror villains that gets forgotten about as well. Plus, if you're an alt-rock fan, this soundtrack slaps.
The Killer Track: Make It Now by Mudhoney
Just think of all the people in this film; it's a regular Murderer's Row of Hollywood. Cruise, Pitt, Slater, Banderas, Dunst.
The Killer Track: Sympathy for the Devil by Guns N Roses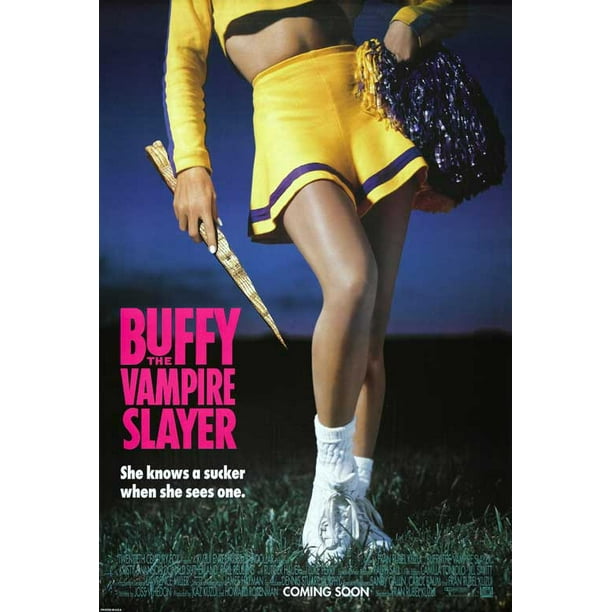 Kristy Swanson might have lost her mind lately, but that doesn't take away the fact of how fun this film is. Plus the editions of Paul Reubens in the middle of his comeback after his 'incident' and the everlasting greatness of Rutger Hauer just give that extra value.
The Killer Track: Light Comes Out of Black by Pantera and Rob Halford
Coming up next time: The greatness of 1996-1999